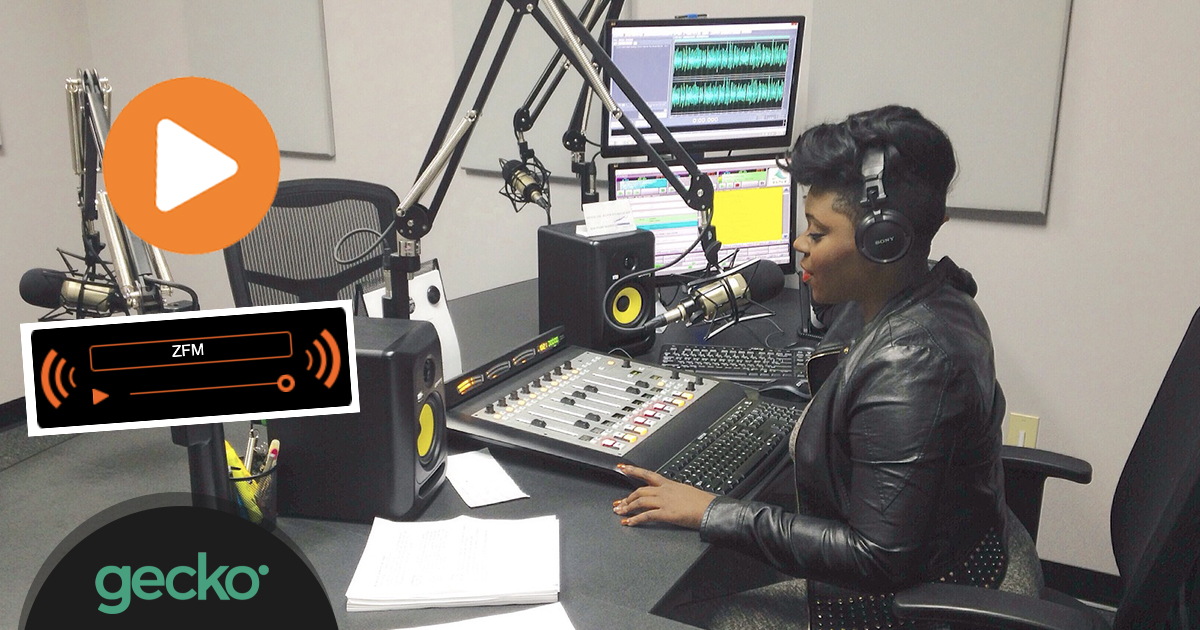 Whether you're new to Shoutcast or Icecast or are an experienced pro, there's one thing all Internet radio broadcasters have in common, a need for RADIO PLAYERS! No matter what kind of website you have, we all need a way for people to listen, and sometimes finding those little nuggets known as embeddable radio players can be like trying to find gold… which is why we've compiled 4 of our favourites to get you broadcasting to the masses in no time.
For this article, we have set up a working player for each example using ZFM (zfmglobal.com) one of our earliest Gecko clients.
#1 Muses.org

We have been recommending Muses.org for years… the main reason… it comes with a fully customisable player, easy-to-use integration, and best of all, has a bunch of styles (both official and community-driven) to suit any website. Big or small, colourful or minimal, Muses.org offers a unique range of radio players for FREE.
The links you need:
#2 KPlayer
KPlayer by RadioForge is a simple solution for those minimalistic radio player needs. Just like Muses.org, all you need to do is enter in a few details about your station and BOOM, you're ready to go. They generate an HTML code which can be copied and pasted directly into your website. The only downside is there's no customisation of the players theme, which Muses does offer. Also the code comes generated as an 'iframe' which isn't the best for sites which are SSL secured. However, the player is free and responsive, meaning it works across all devices.
The links you need:
#3 Button Only Player
SHOUTcast Widgets have come up with a really simple player for your website. Like the other recommended players in this article, all you need to do is visit the website below and enter your stream URL. You can then customise the look and feel of the player before generating some HTML code which can be copied and pasted directly into your website. It's really as simple as that. The best bit as well.. this player is also responsive, meaning it will work across all of your listeners' devices.
#4 Audio Tag
Simple but effective. This player is the standard HTML5 player across all browsers – because of this, you can guarantee it will work on everyone's devices. The downside to this player is there is no website which generates the code for you so it does require a little bit of effort (however it's really easy we promise).
Simply copy and paste the following code onto your website:

Now replace 'YOUR STREAM URL HERE' with your station's stream URL and you'll be away laughing.
The links you need:
And that's our top 4 recommendations. Have we missed one? Leave a comment below and let us know.