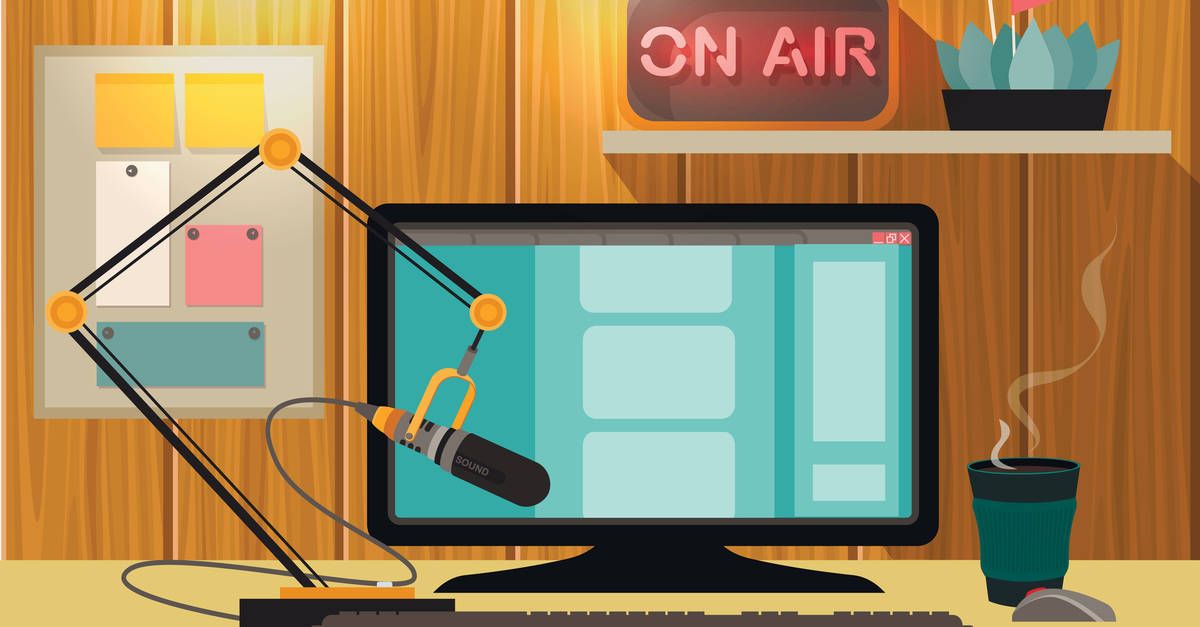 Radio has been around for well over a hundred years. This is a medium that's always adapting and changing to keep up with both culture and technology. Now that we're in the age of Internet, radio has taken on a whole new dimension. Below are several small digital tips and tricks from our experts that can go a long way toward making big improvements to your Internet radio station.
10. Stream in AAC Format
People listen to online radio in a variety of ways. This might mean their laptop, tablet, phone, tv or car. The audio format and encoding of your radio stream needs to be universally compatible. In general the most widely accepted streaming formats are MP3 and AAC. "Advanced audio coding" is usually thought of as the successor to MP3 because AAC sounds better at lower bitrates. When using AAC, you can produce a quality stream at 64 Kbps. With MP3, 128 Kbps is usually the norm. This is as cost effective as it is mobile friendly. Just remember that you can squeeze about twice the quality into the same bitrate using AAC.
9. Encode for All Audiences
Encoding the audio bitrate, samplerate and channels for a stream is usually a compromise between available bandwidth and overall sound quality. On one hand, the higher the bitrate, the higher the quality of audio. On the other hand, the higher the bitrate, the higher the chances of buffering. Finding a balance for your dial up and fiber listeners may be easier said than done. Also, consistency is key. Digital audio players need a constant steady feed.
8. Use a DJ Management Tool
The Centova Cast streaming control panel's DJ management tool is a perfect way to give disc jockeys restricted access to your Internet radio station. Creating a DJ account permits you to limit his or her live broadcasting schedule. You can also set permissions to stop and start the stream or Auto DJ, view statistics, program playlists, and more. One of the best aspects of the DJ account is that it is possible to modify and configure each DJs privileges individually based upon trust and know-how.
7. Embed a Web Player
Embedding a web player on your site makes an incredible addition to your radio station that can improve both convenience and accessibility. Most website widgets will dramatically expand the functionality of your website. Centova Cast generates easy to copy and paste code for website integration. A few examples of these widgets are as follows: web player, tune-in links, recent tracks and stream summary. Highlighting the song request form widget promotes positive audience interaction and engagement.
6. Create a Custom Jingle
Why not add a catchy jingle for listeners to hear as they tune-in to your station? It's informative and familiar to repeat listeners. Start building your brand through the use of radio imaging or an "introfile" before the live broadcast even begins. Whether you come up with a jingle in-house or hire a professional to craft one for you, it's imperative to maintain the same sound, tone, and overall consistency when recording. Technically speaking, you must encode the introfile bitrate, sample rate, and channels (stereo or mono) to match the live online radio stream.
5. Submit to Streaming Radio Directories
Searchability is a crucial aspect of success for nearly everything these days, especially Internet radio. So, you'll want to make sure listeners can find your station easily. To do this, you need to submit to as many streaming radio directories as possible. Places like TuneIn and Tunerr, or Streema, for instance, which indexes over 70,000 radio stations. Unfortunately, old reliable, the SHOUTcast.com directory, is not what it once was and the Icecast directory is what it has always been, just ok. Still, both are free. And ultimately, it is going to be a combination of directory listings that helps builds your audience.
4. Include ID3 MetaTags
You definitely want to include ID3 metatags in all of your music files. This is the data passed to audio players that contains the track title, album, and artist. Let your listeners know what's playing. The universal Mp3Tag editor recommended on Midnight.fm's "ID3 Audio Meta Tag Tutorial" doesn't require any technical skills. You can even insert cover art into your mp3 / metatags for more advanced playback displays. Do not overlook this commonly made mistake.
3. Make the Most of Auto DJ
Cutting in live over an automated broadcast can often prove to be a tough transition for any radio station, online or terrestrial. So, you'll definitely want to consider running AutoDJ continuously in the background. For one, this makes shifting the listeners between a scheduled playlist and live event or radio show seamless. Not to mention, automatic. Plus, it prevents downtime if or when the remote feed is lost. By implementing IceCast's fallback mountpoint or enabling Liquidsoap for SHOUTcast v2, "kicking" DJs is a thing of the past thanks to the Centova Cast control panel.
2. Enable HTTPS / SSL Streaming
SSL streaming has quickly become a necessity due to the fact that Chrome and the other major browsers no longer permit or support mixed content. For example, HTTP streaming links will not play on HTTPS pages. Mixed content can also cause unwanted browser warnings and disable the green lock icon in the browser's address bar. Meanwhile, enabling HTTPS / SSL streaming will satisfy a larger audience and meet modern standards.
1. Invest in the Best Gear
While all you really need is a PC and the Winamp DSP plugin to get started, investing in the best gear, such as mics, mixing boards, sound cards, and headphones can make a big difference from a production standpoint. Keep the following tips in mind when selecting equipment.
Choose headphones that are comfortable and have a long cable.
Purchase a quality microphone to improve sound and clarity.
Don't skimp on the mixing board. It is the heartbeat of your station!
Finally, make sure you have Gecko's cheap SHOUTcast hosting +SSL.
Fine tuning your Internet radio station is an ongoing project. Have fun with it. As technology evolves there will always be new ways to tweak and improve your station.