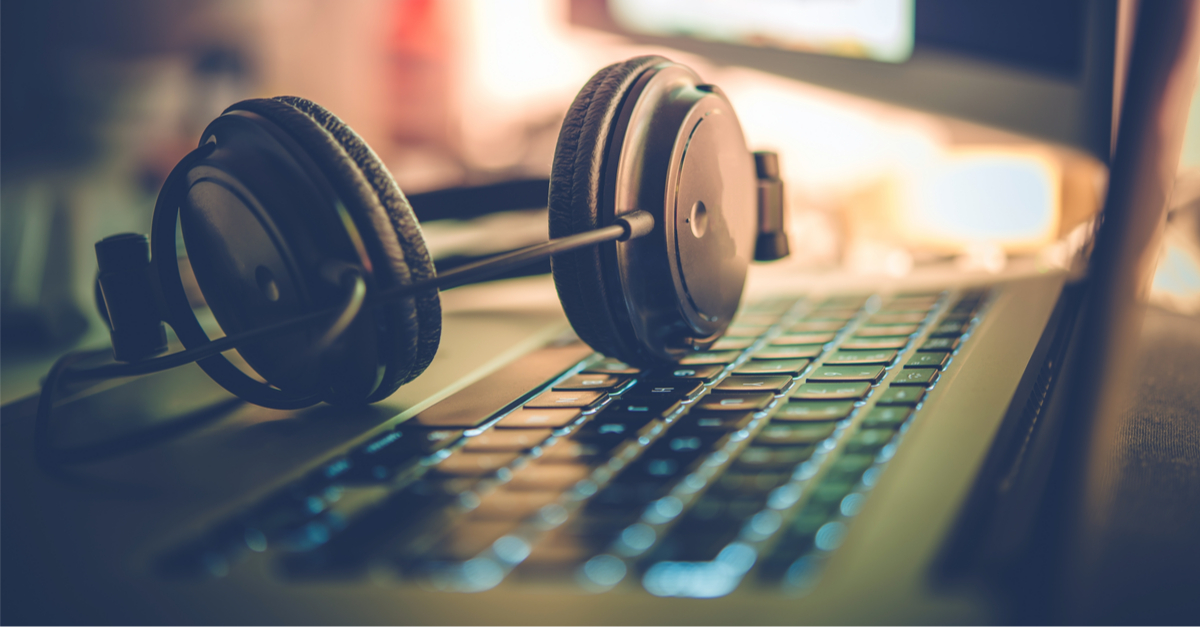 When people ask us how to start an Internet radio station, we share this formula:
You + Streaming server & DJ tools + Listeners = Internet radio station
There's a little more to it than that, but, at its core, starting an Internet station requires these three simple steps.
The first step is the easiest. All Internet stations need a creator. And that someone is YOU. (You don't need a broadcasting license or even any experience to start an online station. All you need is a passion for radio.)
The second step of the formula is also easy. You'll need a streaming media server and DJ management tools to turn your passion into a legitimate operation. This is where we come in.
Let us introduce ourselves properly. Here at GeckoHost, we provide cheap SHOUTcast and Icecast hosting (the top 2 server types for Internet radio streaming) and free DJ management tools. What does this mean? It means you can start an online radio station using one provider.
After the second step, there's little else to do other than build your audience of listeners (the third and final step in our formula).
Some minor tasks fit into these three steps, and we've listed them below. Read on to learn how to start an internet radio station.
1. Collect and Organize a Music Library
The big internet radio stations get their music directly from record labels. But, as a newbie, you won't have this luxury. The good news is that you can build a music library from various free and paid-for sources, and it's a lot easier than you think.
Apple Music (formerly iTunes): Around 50 million songs to download, sync onto your Apple device, or integrate with broadcasters like Cross DJ, Virtual DJ, and, our favorite DJ management tool, Centova Cast. You can cancel your subscription anytime (it's $9.99 per month at the time of writing this).
eMusic boasts 8 million DRM-free tracks (songs without digital rights management), meaning publishers can't enforce music licenses on users. (More on these licenses later.) Like Apple, you can cancel your subscription (from $19.99 per month) whenever.
On Google Play Music, you pay to download individual tracks/albums, which works out more expensive than Apple Music. But there's more choice than eMusic, with over 40 million music files. Price: $9.99 per month.
Amazon has two music services: Amazon Prime, where you purchase individual tracks/albums, and Amazon Music Unlimited. The latter gives you more bang for your buck with unlimited songs for $9.99 per month ($7.99 per month if you're a Prime member.)
SoundCloud is a great place to source new music, with over 120 million tracks in total. You must subscribe to download songs.
So, do you need a license? It depends. What music are you playing? Where are you playing it? You don't need a license to broadcast your online station (like you do with "regular" radio). But you might need one to play copyrighted songs (the songs listeners probably want to hear.)
You can get a license that lets you play copyrighted music, but this only covers listeners in your country. (Here in the US, you'll need paperwork from the organization that licenses the recordings you want to play, typically ASCAP, BMI, or SESAC.) You might want to geo-block international listeners.
Otherwise, you must deal with royalty reports. (Don't worry, traditional radio stations have done this for decades.) Centova Cast, which we mentioned earlier, lets you track royalty reports, and you can do this through its easy-to-use control panel. Centova Cast comes free with all our plans. However, it doesn't provide music licensing features (yet!).
You can download royalty-free music on SoundCloud by searching for tracks with a Creative Commons license. Or head over to Amazon, where you can find royalty-free music easy. (Warning: Not all of it is good.)
Tip: With Centova Cast, you can automate song playlists 24 hours a day with no downtime, all made possible by the Auto DJ feature. (We'll go into more about this later.)
2. Format Your Audio
Some of you already have a collection of digital music and correctly formatted files. But most of you are wondering what audio format to use. The majority of radio stations (Internet and terrestrial) use high-bit rate MP3 or AAC (Advanced Audio Encoding) for playout because it sounds much better than older formats like MP2. (Though some stations still use these formats.)
We recommend aacPlus, an enhanced AAC format from Dolby that replicates CD-quality sound in as little as 32 KBPS (KiloBytes Per Second). This means high-quality radio-ready sound in a smaller audio file that takes up less storage space.
3. Download a Free/Premium Encoder
A broadcast radio encoder is a program designed to live stream your station on the Internet. It takes an audio input and changes it to a stream of digital data for your streaming media server of choice (Again, we recommend SHOUTcast hosting or Icecast hosting). It ensures listeners can hear your new live broadcasts.
There are various encoders out there, both free and premium programs. The Winamp DSP plugin best suits SHOUTcast if you want to go down that road, plus it works with Winamp as a basic set-up. (And it's free.) Icecast accepts all third party encoders (check them all out here).
If you're considering SHOUTcast or Icecast hosting (or looking into another streaming media server entirely), SAM Broadcaster works with pretty much everything.
Let's not forget about the server-side Centova Cast/Auto DJ (Liquidsoap), which is our favorite DJ tool. Using this tool, you can upload audio files and make a playlist in the Auto DJ control panel. This way, you won't have to send a live signal from your home or studio, which is a good idea for overall quality. This all sounds rather complicated, but we promise it's not, especially with additional support from Gecko. Centova Cast makes it easy for people to learn how to create an internet radio station.
4. Check Everything and Start Broadcasting!
OK, this is the exciting part. Open the encoder software of your choice and fine-tune the technical details. Happy? Click connect. (Find out how to get on air in as little as 3 minutes.)
Tip: If there are errors, double-check your settings. Still not working? If you have an Unlimited SHOUTcast hosting or the +SSL Gecko plan, we're here to help. Just open a new support ticket and attach a screenshot of your encoder software settings, and we'll get back to you. Learn more about our cheap SHOUTcast hosting and cheap Icecast hosting.
Recommended reading: How to Go Live for the First Time
5. Put Yourself in Your Listeners' Shoes
Nobody learns how to start an Internet radio station overnight. There will be a few hiccups along the way, and this is normal. Put yourself in your listeners' shoes and check for errors. Then make improvements. It can take a while to find your groove but don't give up.
When you broadcast, ask yourself:
Can listeners hear your broadcast?
What is the audio quality of your broadcast?
What can you improve?
Tip: If you have the Centova Cast control panel, free for Gecko users, you can review your broadcasts via the error log. This ensures everything's working. Alternatively, the SHOUTcast DNAS and Icecast Status pages provide further insights.
6. Grow Your Audience
You've mastered the technical aspects of how to start an Internet radio station. Now start thinking about growing your audience. You don't need a marketing degree to do this.
Submit your station to Internet radio directories like TuneIn, Screamer Radio, Stream Finder, Streaming The Net, and more. This exposes your station to a whole new audience, and it's a quick way to attract listeners.
Create a website. And make it a good one. Listeners might come across your site before they even listen to your station, so first impressions count. Don't forget about a web host that keeps your site online. (We have cheap web hosting plans for Internet radio stations that work great with WordPress.)
The Centova Cast control panel lets you copy and paste widgets on your website for recent tracks played, which is great for engagement. You can also incorporate a web player and song request form into your site.
Think up a social media strategy. The best Internet stations post clips, engage with listeners, and announce events on their Facebook, Twitter, and Instagram profiles. Do the same.
Ask influencers in the Internet radio industry to promote your station/shows on their social profiles. Return the favor by promoting their shows.
Whether you use one or all of the above, spend time on branding your station. You don't need a fancy logo (but any logo will help) or expensive TV commercials, but try to create a visual identity for your station. The world's most famous stations are instantly recognizable because of the colors and fonts used in their logo, and this branding carries through to their websites, social profiles, and marketing materials.
7. Add Live DJs
Now it's time to think about content. After broadcasting for a few weeks, you'll have a better idea of the radio station you want to develop. Think about the songs you want to play, the listeners you want to attract, and the DJs you want to use.
Ask friends and family to DJ for your station or source local talent from your area. Search for graduates of college radio broadcasting programs or DJs with lots of experience. You'll also definitely want to find a good community of peers to compare notes with online like Radio Tool Box or Broadcasting World.
Tip: With DJ management tools like Centova Cast, you can do this without breaking a sweat. You can also create custom playlists that only certain DJs can view or edit (and automate them via the Auto DJ feature).
Recommended reading: Giving Your DJs Restricted Access to Centova
8. Make a Playlist
We briefly mentioned this step earlier, but we want to go into a little more detail. When learning how to start an Internet radio station, you probably won't be able to supervise your station 24 hours a day, so custom playlists prove useful. General rotation playlists continue to run for days at a time, entertaining listeners who come across your station.
You can also create AutoDJ playlists as backups to cover minor emergencies. Say, for example, a DJ cancels at the last minute or skips a time slot. The AutoDJ won't miss a beat. Neither will your listeners. 🙂
Tip: Automate playlists via the Auto DJ feature in the Centova Cast control panel.
9. Add a Jingle
Every radio fan had a favorite jingle growing up. It's the perfect branding — a jingle is instantly recognizable. You can play your jingle in-between songs, at the start/end of shows, or before commercial breaks. You might want your jingle to include the station's call letters or a memorable slogan.
A good radio jingle doesn't have to cost a fortune, and various third parties will create one for cheap. (Check out Fiverr.)
Tip: You can also automate your jingles to play via the Auto DJ feature in Centova Cast, which is included with all of our cheap SHOUTcast and Icecast hosting plans.
Final Word
Now you know how to start an internet radio station! You can start broadcasting to the world with a few tools, a DJ or two, some killer playlists, and a snappy jingle. Over time, you can build your audience by submitting your station to directories and promoting it on social media.
The entire process is so much easier when you have access to a reliable streaming media server and DJ management tools. Gecko provides both so you can start your new station right now. Have a question? Visit our Help Centre or send us a message.